Do you always find yourself delaying putting your prices up, or even quoting your prices to new customers?
[Read More…]
Watching tragic news on TV, like terrorist attacks or mass shootings, might be more stressful than actually being there – a new study suggests.
[Read More…]
Most dietary supplements sold in the market today claim to do everything from improving your cognitive function, strengthening your memory and sharpening your mental focus.
[Read More…]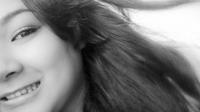 Even though our general well-being and mood are partially predicted by factors like genes and upbringing, roughly 40 per cent of our happiness is determined by the things we do.
[Read More…]
You probably know that regular exercise is good for your mental health. There's mounting evidence suggesting that physical activity boosts learning and mental acuity.
[Read More…]
Christmas is, according to whichever survey you read, always somewhere in the top 20 most stressful events of life – it's often ranked as highly as sixth.
[Read More…]