Optimists believe that having a positive perception brings them better health. But this isn't just a bright idea.
[Read More…]
Anxiety is a physical and emotional response to perceived danger. And every human suffers from anxiety from time to time. But often, what trigger our anxiety are our own scary predictions of future events.
[Read More…]
Social media can be a great way of keeping in touch with friends and meeting new people, so there's no wonder why most of us, if not all are into it.
[Read More…]
Are you living a life of purpose? Even the best mental health practitioners and experts won't be able to give you the answers to your life purpose. It is something you seek within you.
[Read More…]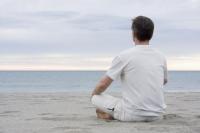 Despite the fact that many years have passed, some adults who have experienced trauma during childhood couldn't get over it.
[Read More…]
FACT #1: Majority of people prefer to be fit. FACT #2: Many people try to get fit but simply give up. FACT #3: Most people know what it takes to be fit but only a few do what they got to do.
[Read More…]