Stone Therapy Massage - Find a local Stone Massage Therapist as recommended by their clients
Feedback for Stone Therapy Massage:

The magnificent art form of Stone Therapy massage from Sharon helps my aches and pains. The combination of hot and cold feeling is incredible, I felt wonderful!
--Paula

I just want to say your feedback system is brilliant. It gives me confidence to choose a practitioner. Thanks and well done!!
--Mr.Chapman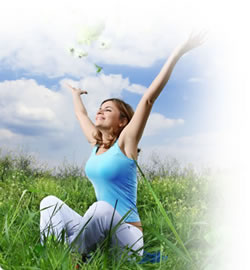 1. Fill out our confidential enquiry form       2. Get recommended practitioners       3. Get great results
Find a Stone Massage Therapist

Welcome to Natural Therapy For All, we are the UK's leading website for finding great Stone Massage Therapists. We offer a free, no obligation service that provides you with advice from up to 2 different local Stone Massage Therapists, and allows you to select the best one. Or if you need help immediately you can request an appointment with a therapist in your area; all you have to do is fill out a simple form. We respect the confidentiality of your personal information and only pass your enquiry on to the chosen Stone Massage Therapists.


How we help you choose the best Stone Massage Therapist


Find a good Stone Massage Therapist tailored to suit your needs is not easy. Here at NaturalTherapyForAll, we help you to find the Stone Massage Therapist, who has a proven track record in this field. Every member must be registered with a recognised professional body or must send us their copies of qualifications and references from clients.

Stone massage therapy has been rapidly gaining popularity over the last ten years. Therapists used rocks from the river beds and warmed them either in hot coals or hot water. Placing the hot stones on cloth on the body and arranging them along the energy centres of the body. Stone massage therapy would help to relax the muscles and reduce pain or discomfort, boosting a healing process. Stone massage therapy combines the benefits of hydrotherapy (water therapy) and thermotherapy (heat therapy) with massage techniques, to create a deeply relaxing and healing treatment. Stone massage therapy can improve circulation, improve blood flow to tissues, improve elimination of toxins and waste products.