Indian Head Massage - Find a local Indian Head Massages Therapist as recommended by their clients
Feedback for Indian Head Massage:

I have now had several sessions Indian Head Massages and I have to say that the treatments are profoundly relaxing and they certainly have the effect of making me very sleepy and calm and relaxed afterwards.
--Michelle

I just want to say your feedback system is brilliant. It gives me confidence to choose a practitioner. Thanks and well done!!
--Mr.Chapman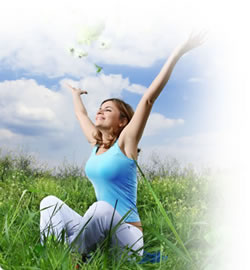 1. Fill out our confidential enquiry form       2. Get recommended practitioners       3. Get great results
Find an Indian Head Massage Therapist

Welcome to Natural Therapy For All, we are the UK's leading website for finding great Indian Head Massage Therapists. We offer a free, no obligation service that provides you with advice from up to 2 different local Indian Head Massage Therapists, and allows you to select the best one. Or if you need help immediately you can request an appointment with a therapist in your area; all you have to do is fill out a simple form. We respect the confidentiality of your personal information and only pass your enquiry on to the chosen Indian Head Massage Therapists.


How we help you choose the best Indian Head Massage Therapist


Find a good Indian Head Massage Therapist tailored to suit your needs is not easy. Here at NaturalTherapyForAll, we help you to find the Indian Head Massage Therapist, who has a proven track record in this field. Every member must be registered with a recognised professional body or must send us their copies of qualifications and references from clients.

What Indian head massage may help with:
Stress, headaches, facial palsy, sinusitis, tinnitus, bruxism, migraine, facial hypertension, neck & upper back pain, carpal tunnel syndrome due to referred pain, earache, eye strain, tinnitus, aching jaws from tension or grinding teeth, sinusitis and congestion, insomnia, Hair loss etc

Indian Head Massages, Indian head massage also known as Champissage is a relaxing treatment which, as the name suggests, concentrates on massaging the head. The head, neck and face are massaged with the purpose of manipulating energy channels. Indian Head Massage can be used alongside simple meditative techniques to provide a simple and effective way to relax.