Acupuncture - Find a local acupuncturist as recommended by their clients
Feedback for Acupuncture:

Thank you for helping me find the acupuncturist. I had my appointment and I have to say she is really superb. Very thorough, and very gentle.
--Charlotte

I just want to say your feedback system is brilliant. It gives me confidence to choose a practitioner. Thanks and well done!!
--Mr.Chapman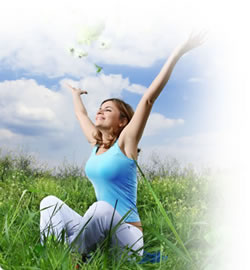 1. Fill out our confidential enquiry form       2. Get recommended practitioners       3. Get great results
Find an acupuncturist

Welcome to Natural Therapy For All, we offer a free, no obligation service that provides you with advice from up to 2 different local acupuncturists, and allows you to select the best one. Or if you need help immediately you can request an appointment with a therapist in your area; all you have to do is fill out a simple form. We respect the confidentiality of your personal information and only pass your enquiry on to the chosen acupuncturists.

How we help you choose the best acupuncturist
Find a good acupuncturist tailored to suit your needs is not easy. Here at NaturalTherapyForAll, we help you to find the acupuncturist, who has a proven track record in this field. Every member must be registered with a recognised professional body or must send us their copies of qualifications and references from clients.

Acupuncture originates from China and it is a system of healing that dates back thousands of years. There are about 350 acupuncture points in the body. Through the insertion of very thin needles through the patient's skin at specific acupuncture points on the body can bring back the energy flow into proper balance. A visit to an acupuncturist will involve an exam and an assessment of the patient's condition, the insertion of needles, and advice on self-care. Most sessions last about 30 minutes.

Treatment cost

Treatment cost varies and depends on your condition, location etc. Generally, a first visit can cost from £30 - £50 with the following sessions slightly lower. Some acupuncturists offer free consultation and if you take a course treatment, e.g.5 sessions, a further discount will be applied. So please check with your acupuncturist before you start your treatment.