Time Line Therapy - Find a local time line therapist as recommended by their clients
Feedback for Time Line Therapy:

I had previously suffered from stress and anxiety for a few years. After five sessions with your time line therapist, I feel my stress levels have greatly reduced. I feel very confident for myself and I appreciate things a lot more now. I feel happier and feel more optimistic about my future.
--K.T.Taylor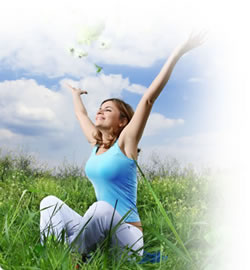 1. Fill out our confidential enquiry form       2. Get recommended practitioners       3. Get great results
Feedback for Time Line Therapy

Welcome to the Time Line Therapy at NaturalTherapyForAll, the UK's first online complementary therapies recommendation website enabling you to get advice and book an appointment on-line from our trusted registered therapists.

Our free service allows you to get advice, information and recommendations from your local qualified Time Line therapists by filling out just one simple form. It's 100% confidential and no obligation.


How we help you choose the best Time Line therapists


All Time Line therapists registered at NaturalTherapyForAll are accredited by the Time Line Therapy™ Association. We verify their qualifications which guarantee they abide by a code of ethics and conduct. If you want to find out more about Time Line Therapy or book an appointment, just fill in our simple enquiry form to receive free, no obligation advice, price information from up to 4 trusted Time Line therapists.

Get Recommended Time Line Therapists


What is Time Line Therapy?


Time line therapy was developed by Tad James in 1985 which helps you to gain emotional control over your life. Time line therapists believe that our past bad experiences and the memories will affect how we approach present day saturations and stop us from achieving the results we want. Negative emotions such as outbursts of anger, periods of apathy, depression, sadness, anxiety, and chronic fear, are preventing you from achieving the lives that you want. Limiting decisions, such as "I'm not good enough" or "I can't do this" or "I don't deserve that", create limitations which could be a result of past experiences and prevent you from achieving your potential. With the help of time line therapy, your unconscious mind which stored all your limiting decisions and beliefs in your past will be reprogrammed. Thus, enabling you to move forward and create a meaningful future.

AThe theory behind the time line therapy is that your negative emotions and imitating decisions in the present day are likely to have their roots in the past. Thus, if we go back to the very root cause of a problem and resolve the problem at that point in time, the problems will be sorted out.


Your Time Line


Your "Time Line" is how you unconsciously store your memories. We consciously know the difference between something that happened last week and something that happened in our childhood because all memories are stored in our unconscious mind in a time line. Negative emotions will also be stored and repressed in the unconscious mind so all your negative reactions or behavior takes place at an unconscious level. So if your unconscious mind is not reprogrammed, the negative emotion will remain intact until the issue that caused the emotion is resolved. Time line therapy can assist you to change your understanding of how negative emotions and limiting decisions affect you, and also helps you to create your future the way you want it.