Reiki - Find a local Reiki Master as recommended by their clients
Feedback for Reiki:

Linda is a compassionate Reiki Master. I had a brilliant 40 minutes Reiki treatment and felt swirling energy all around from my feet up to my head. I look forward to the next session.
--Joe

I just want to say your feedback system is brilliant. It gives me confidence to choose a practitioner. Thanks and well done!!
--Mr.Chapman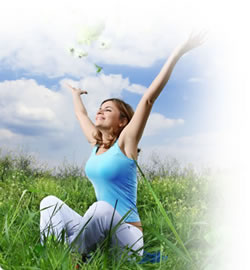 1. Fill out our confidential enquiry form       2. Get recommended reiki masters       3. Make a difference in your life
Find a Reiki Master

Welcome to Natural Therapy For All, we are the UK's leading website for finding great Reiki Masters. We offer a free, no obligation service that provides you with advice from up to 2 different local Reiki Masters, and allows you to select the best one. Or if you need help immediately you can request an appointment with a therapist in your area; all you have to do is fill out a simple form. We respect the confidentiality of your personal information and only pass your enquiry on to the chosen Reiki Masters.


How we help you choose the best Reiki Master


Find a good Reiki Master tailored to suit your needs is not easy. Here at NaturalTherapyForAll, we help you to find the Reiki Master, who has a proven track record in this field. Every member must be registered with a recognised professional body or must send us their copies of qualifications and references from clients.

What is Reiki?

Reiki originates from early 20th century Japan and means "spiritually guided life force energy". Reiki practitioners believe that it is this balanced spiritual energy that keeps us healthy. If this spiritual energy becomes blocked or unbalanced, it can cause illness. Reiki masters use their hands to direct energy towards your body to stimulate your natural energy to heal itself. Reiki aims to treat the root of the problem, rather than treating the symptoms. Reiki has been used to treat both physical and mental problems.

How does it work?

Reiki treatment is safe and relaxing. Reiki masters will create a relaxing atmosphere and you can lie down on your back or sit on a chair, whatever position, as long as you feel comfortable. The practitioner will gently place their hands in various positions which cover the whole body. In a Reiki session, many people will feel some warm sensations on the skin as the energy flows. Most would feel relaxed at a level they have never experienced before. Many people begin to study Reiki after they have benefited from the treatment, also if in helping others to heal, they can heal themselves.

Treatment cost

Treatment cost varies and depends on your condition, location etc. Generally, each session lasts an hour and costs from £25 - £50. The number of sessions you need depends on your condition and reaction to the treatment. If you have a chronic problem it takes longer to work. Please check with your practitioner before you start your treatment.

What reiki may help with:

Reiki treatment can help people to overcome physical, mental, emotional, or spiritual problems. It has the power to initiate deep relaxation and help relieve a person from all his pains and sufferings. It also could help some terminal illnesses.