Psychotherapy - Find a local Psychotherapist as recommended by their clients
Feedback for Psychotherapy:

My psychotherapy treatment has changed my life. Since working with your psychotherapists, I have controlled my moods and my confidence has tremendously improved. I feel strong and confident about myself and my future.
--Barbara Shaw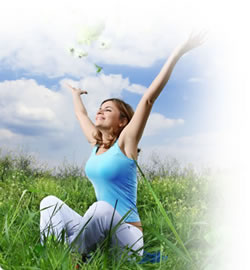 1. Fill out our confidential enquiry form       2. Get recommended practitioners       3. Get great results
Find a Psychotherapist

Welcome to Natural Therapy For All, we offer a free, no obligation service that provides you with advice from up to 2 different local Psychotherapists, and allows you to select the best one. Or if you need help immediately you can request an appointment with a Psychotherapists in your area; all you have to do is fill out a simple form. We respect the confidentiality of your personal information and only pass your enquiry on to the chosen Psychotherapists.

Psychotherapy is a process in which the patient works to overcome his mental illness or a behavioural problem with the help of an experienced Psychotherapist. The process is known as the "talk therapy" which is carried out with the patient and therapist sitting in chairs and talking about a particular problem.

Psychotherapy gives the patient an opportunity to explore his thoughts and feelings. By exploring the assumptions on the patient and his life, the psychotherapist will help the patient reveal what holds him back and find a solution to overcome the problem. The therapy is carried out by face-to-face talking, but some psychotherapists offer web, email, or telephone talking as well if you are unable to travel.

Your relationship with the psychotherapist is confidential and mutually trusting and can last for a long time. It is believed that with this trust relationship patients can open their minds, thereby allowing the psychotherapist to unravel the root of the problem.

There are a variety of different therapeutic approaches for treating different symptoms. For example, a psychotherapist normally uses a cognitive behavioural approach to treat phobias, such as 'fear of water'. This approach aims to find a solution to change your state of mind now, rather than finding the causes of the problem or past experiences, whereas a psychodynamic approach will look at the childhood experiences.

Treatment cost

Treatment cost varies and depends on your condition, location etc. Generally, session fees cost about £20 - £80 per hour. Some psychotherapists offer a free consultation as well. The number of sessions you need depends on your problems and your psychological leanings. Ten sessions is the average but please check with your psychotherapist before you start your treatment.

What psychotherapy may help with:


Psychotherapy can be used to treat behavioural and mental disorders. Some examples are: Anxiety, depression, relationship problems, self-esteem, learning difficulties, phobias, sexuality etc.