Physiotherapy - Find a local physiotherapist as recommended by their clients
Feedback for Physiotherapy:

I had back injury and wasn't able to play football anymore. I had a course of physiotherapy and now I can enjoy the game. My physiotherapist also taught me some techniques so hopefully it will not happen again. Many thanks.
--Jack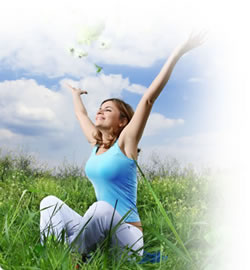 1. Fill out our confidential enquiry form       2. Get recommended practitioners       3. Get great results
Find a Physiotherapist

Welcome to the Physiotherapy at NaturalTherapyForAll, the UK's first online complementary therapies recommendation website enabling you to get advice and book an appointment on-line from our trusted registered therapists.

Our free service allows you to get advice, information and recommendations from your local qualified physiotherapists by filling out just one simple form. It's 100% confidential and no obligation.


How we help you choose the best Physiotherapist


All physiotherapists registered at NaturalTherapyForAll are Health Professions Council (HPC) registered and most of them are members of the Chartered Society of Physiotherapy (CSP). We verify their qualifications which guarantee they abide by a code of ethics and conduct. If you want to find out more about physiotherapy or book an appointment, just fill in our simple enquiry form to receive free, no obligation advice, price information from up to 4 trusted physiotherapists.

Get Recommended Physiotherapists

What is Physiotherapy?

From the Chartered Society of Physiotherapy Curriculum Framework (January 2002):

Physiotherapy is a health care profession concerned with human function and movement and maximising potential:

• it uses physical approaches to promote, maintain and restore physical, psychological and social well-being, taking account of variations in health status

• it is science-based, committed to extending, applying, evaluating and reviewing the evidence that underpins and informs its practice and delivery

• the exercise of clinical judgment and informed interpretation is at its core.

How does it work?

Physiotherapy aims to restore the body to a normal functioning state by regaining strength in the muscles and increasing range of movement. A Physiotherapist will use techniques such as soft tissue massage, joint mobilisation and manipulation, exercise and stretches. Another skill used by physiotherapists is the application of electro physical modalities which involves the use of electro physical agents such as heat packs, ultrasound and laser therapy to improve circulation and stimulate the body's own healing systems.

Physiotherapists will also advise patients on diet and teach some exercises and breathing techniques to help with a healthy lifestyle.

Treatment cost

Treatment cost varies and depends on your condition, location etc. Generally, a first visit which lasts about one hour can cost from £30 - £60 and the following sessions which last about 30 minutes will cost an average of £30. Most medical insurance policies will cover physiotherapy but check with your insurer to see if you are covered.The number of sessions you need depends on your condition and reaction to the treatment. Five sessions is the average.

What physiotherapy may help with:

It is recognised that physiotherapy is an effective form of treatment for pain problems, sports injuries and loss of movement. The most common conditions presented for physiotherapy are: back and neck pain, arthritis, ME,neurological conditions such as stroke and Parkinson's Disease, injuries, migraines, chronic conditions such as asthma, diabetes, IBS, cardiovascular disease and chronic obstructive pulmonary disease (COPD) etc.