Counselling - Find a local counsellor as recommended by their clients
Feedback for Counselling:

My counselling treatment has been tremendous. Thank you for taking the time to speak with me during these 3 sessions treatment. I feel stronger, happier and much more certain of the path beneath me.
--Michelle

I just want to say your feedback system is brilliant. It gives me confidence to choose a practitioner. Thanks and well done!!
--Mr.Chapman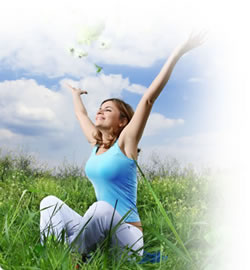 1. Fill out our confidential enquiry form       2. Get recommended practitioners       3. Get great results
Find a counsellor

When looking for an appropriate counsellor or psychotherapist, it can be useful to learn more about how this treatment works in general and what are different methods practitioners use. Let our system help you find a qualified practitioner near you. At Natural Therapy For All, we offer a free, no obligation service that provides you with advice from local counsellors, and allows you to select the best one. We respect the confidentiality of your personal information and only pass your enquiry to your chosen counsellor.

Counselling as a Therapy

Talking to someone about your troubles, fears, and anxieties can be a great way to release the pain and feel better. But sometimes, talking to the wrong people can just aggravate your situation. Counselling is a form of psychological therapy or talking therapy. It involves talking to a counsellor and opening up your problems. This therapy involves talking to a trained counsellor about how you feel and how you look at yourself and things around you. Contrary to what many people think, counselling is more than just giving advices. It helps people gain insights from their experiences and change their perspectives. Counselling as a therapy is composed of scientific and psychological approach to unravel the causes of one's mental and behavioural disorder and help them get over it.

Types of Counselling (Theoretical Approaches)

Both counsellors and psychotherapists work from a variety of theoretical approaches to help their clients. Although all can be effective, you may find one approach more helpful than another, or find that some approaches are better for a certain area of counselling or psychotherapy. The different types of counselling include:

1.       Cognitive Behavioural Therapy (CBT)

CBT is one of the most popular counselling approach that focuses on cognitive (mental) and behavioural therapies. In CBT, the therapist helps the client assess their experiences, thoughts, and emotions. The goal is to become aware of the negative thoughts and behaviours and replace them with desirable ones. The cognitive behavioural therapy is often used to treat people suffering from anxiety, depression, and phobias.

2.       Psychodynamic Therapy

This therapy is also known as insight-oriented therapy. The goal is to offer quick solutions to various psychological problems. Psychodynamic therapy is a form of talk therapy that is focused on understanding the unconscious and past experiences to help individuals become fully aware of themselves and their current behaviour.

3.       Humanistic

The humanistic counselling approach is used to help people identify their strengths and weakness as well as to develop their creativity.

a)       Client-centred or person-centred counselling

A person who feels that he or she is no longer valued by others is more likely to experience psychological problems such as depression. The person-centred therapy is designed to help an individual fully accept who they are and appreciate their self-worth and value.

b)      Transpersonal counselling

Transpersonal is a term that has been derived from a Latin word which means 'beyond and through'. This therapy focuses on helping an individual become fully aware of who they are and finally reveal the true persona behind their personality. Spiritual counselling is also included in this therapy.

c)  Transactional analysis counselling

This form of counselling is used to help people communicate better with themselves by making them understand that each person has three personalities – child, adult, and parent.

d)      Gestalt Counselling

This is a therapy that is focused on the individual's complete self – mind, body, and emotions. It helps people understand their dysfunctional behaviours and change them for the better. The main focus of the Gestalt therapy is the understanding of 'here and now' which is essential in gaining self-awareness.

e)       Existential Counselling

Existential counselling makes use of philosophical method to address varying problems.

4.       Integrative

Integrative counselling is combines two or more counselling techniques or approaches to help a person cope with their problems. Many therapists work in an 'eclectic' way and make use of this method to address complicated issues.

Differences between Counselling and Psychotherapy

While counselling and psychotherapy are somewhat the same, there are significant differences to be taken note of. Psychotherapy is used to address personality and behavioural problems. It also involves long term treatments. On the other hand, counselling is more focused on helping people address their problems in life such as bereavement, finances, marriage, addictions, etc. It's an open-ended treatment that can last for up to one year.

How can Counselling Help?

Problems have always been part of life. They are made to help us become persons. But sometimes, the mishaps and uncertainties that we experience can greatly affect our personal and social relationships. You may be in need of counselling to face difficult situations in life. By dealing with a counsellor, you'll find someone who can help you deal with life's problems.

Qualifications

There are many ways to know if you're dealing with a highly qualified practitioner. One is to check their memberships to professional organisations such as the United Kingdom Council for Psychotherapy (UKCP) and the British Association for Counselling and Psychotherapy (BACP). It doesn't mean though that a counsellor who's not a member of any of these organisations is not qualified to practice because such membership is not a legal licensing requirement. Always check the qualification, background and experience as well as the organisations they belong to, to find the best practitioner to help you out. In addition, you can also look for the verification seal on the profile page of a practitioner who is a member of NaturalTherapyForall. This verification seal means that the counsellor has provided proof of registration, qualification, and membership to a professional body or organisation. Again, it doesn't mean that the practitioner who lacks this seal is unqualified. It's either they're still waiting for verification or their accounts aren't activated yet.

Cost, Timeframe, and Confidentiality

NHS offers free counselling treatments and your GP will provide you information about funded therapy. However, it may take awhile for you to get access to their services. Furthermore, the limited budget of the NHS may limit the counselling sessions you will attend. If you want, you can seek help from private practitioners. The average cost of counselling is £30 to £70 per session. Nonetheless, a reduced fee is possible.

The confidentiality of your information is of prime importance in any counselling session. The number of sessions you're encouraged to attend will depend on the counselling approach used and the problem you're going through. A typical counselling session may last for an hour and the entire program may either be short-term which is composed of 4 to 6 sessions, or long-term which can carry on for a year or more.