Cognitive Behavioural Therapy (CBT) - Find a local CBT practitioner as recommended by their clients
Feedback for Cognitive Behavioural Therapy (CBT):

I've always suffered with depression, but never seek any professional helps. That is until I had a few sessions of CBT, I've learned that it was my own emotions that caused me to see things negatively. Now I have an alternative way of looking at things and feel happier.
--Rachel

I feel overwhelmed by work and family issues that I had never spoken to anyone. I have attended my CBT for several sessions and I have been able to cope and deal with difficulties I have experienced.
--Debbie in Reading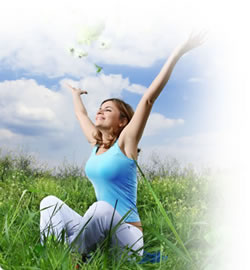 1. Fill out our confidential enquiry form       2. Get recommended practitioners       3. Get great results
Find a Cognitive Behavioural Therapy (CBT) practitioner

Over time, we tend to develop unhelpful habits that in some ways affect our life at home, school or work. When we are distressed and all, we end up thinking of negative thoughts and doing unwanted things which eventually develop into emotional and behavioural problems.

Cognitive behavioural therapy is one of the most popular treatments used to treat various psychological and behavioural disorders. On this article, you're going to get a clear understanding on what CBT is, how it works, how much it costs and how to find the right therapist. At Natural Therapy For All, we offer a free, no obligation service that provides you with advice from local CBT practitioners, and allows you to select the best one. We respect the confidentiality of your personal information and only pass your enquiry to your chosen CBT practitioners.

Understanding Cognitive Behavioural Therapy

Cognitive behavioural therapy is a form of psychotherapy that is an effective treatment used for individuals suffering from behavioural disorders such as anxiety, phobias, addictions and the like. The treatment is based on clinically supported theories of personality and psychopathology. Many studies have been made to gauge the effectiveness of CBT and this form of psychotherapy is considered to be a good treatment for more complicated behavioural problems such as bipolar disorder and schizophrenia.

Other than those mentioned, CBT can also be used to treat the following problems:

·         Depression

·         Anger

·         Post-traumatic Stress Disorder

·         Relationship problems

·         Chronic fatigue syndrome (CFS)

·         Sleep disorders

·         Chronic pain

·         Unwanted habits

CBT combines two different forms of therapy (cognitive therapy and behavioural therapy). It involves helping individuals change their perceptions and behaviour to become stronger in handling their problems.

Cognitive Therapy

There are people who can't help but blame themselves for uncontrollable circumstances. This is where cognitive therapy becomes necessary. The way we look at things affect how we think and feel. This is the theory that lies behind the concept of cognitive therapy. In this kind of treatment, the therapist helps an individual identify negative thoughts, emotions, and beliefs and replace them slowly with more positive views. Such therapy is highly recommended for individuals who are having problems dealing with difficult situations.

Behavioural Therapy

Individuals who suffer from substance abuse, addiction, and some other behavioural are likely to experience symptoms the moment they try to withdraw. Behavioural therapy is based on the principle that behaviour is something that is learned and therefore, it can be unlearned. Behavioural therapy is focused on the 'here' and 'now' to help the patient get away from the bad habit.

How CBT Works

Therapists use a variety of techniques to help their patients. CBT can be done either on one-on-one basis or with the participation of the patient's family and friends. When deciding on the technique and treatment plan that will be used, therapists usually base it on the complexity of the patient's behavioural disorder and what goals they would like to achieve.  Anyone suffering from emotional and behavioural problems can undergo CBT regardless of age. In addition, CBT is educative. Meaning, the therapist can train the parents to perform the therapy on their children. A typical CBT session is usually composed of a number of activities such as relaxation, coping mechanisms, communication, assessments and more.

Cost and Length of Treatment

CBT is time-limited but there are cases wherein the patient needs to undergo more sessions. For instance, those who have personality disorders and severe mental problems may need to go through it for 6 months to one year (and even more). On the other hand, people with anxiety disorder, mild depression and behavioural problems often need 6 to 12 CBT sessions. The cost of CBT ranges from £50 to £90 per session and each session lasts for about 50 minutes.