Chiropractic - Find a local chiropractor as recommended by their clients
Feedback for Chiropractic:

The advice I got from your complementary therapists is very I have had a severe back pain and very limited range of motion. After the first session of chiropractic treatment, I began to feel much better. Now I am no longer in constant pain. I have better mobility, better posture and I am able to regularly exercise. I would unhesitatingly recommend anyone considering chiropractor care to go forward with it.
--Neil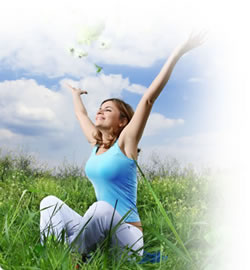 1. Fill out our confidential enquiry form       2. Get recommended practitioners       3. Get great results
Find a Chiropractor

Welcome to Natural Therapy For All, we are the UK's leading website for finding great Chiropractors. We offer a free, no obligation service that provides you with advice from up to 2 different local Chiropractors, and allows you to select the best one. Or if you need help immediately you can request an appointment with a therapist in your area; all you have to do is fill out a simple form. We respect the confidentiality of your personal information and only pass your enquiry on to the chosen Chiropractors.


How we help you choose the best Chiropractor


Find a good Chiropractor tailored to suit your needs is not easy. Here at NaturalTherapyForAll, we help you to find the Chiropractor, who has a proven track record in this field. Every member must be registered with a recognised professional body or must send us their copies of qualifications and references from clients.

Chiropractic is a health care discipline and profession that analysis and correction of spinal vertebrae "subluxations"(misalignment) to restore health without the use of drugs or surgery.

Treatment cost varies and depends on your condition, location etc. Generally, each session can cost from £35 - £50. Some of our practitioners offer a discount price when you first time booking with them. So please check with your chiropractors before you start your treatment.

By law, all chiropractors must be registered with General Chiropractic Council (GCC). Chiropractors who are registered with the GCC will have undergone the required training and will be fully insured to practice. Ask to see the chiropractor's certificate if you are not sure about his/her qualification.