Traditional Chinese Medicine (TCM) - Find a local Traditional Chinese Medicine doctor as recommended by their clients
Feedback for Traditional Chinese Medicine (TCM):

Dr. Qu's Chinese medicine techniques are excellent. She not only treats symptoms but offers sensible and inexpensive solutions. She offers genuine care. With her treatment I have come to enjoy a sense of physical, mental and emotional health.
--Sue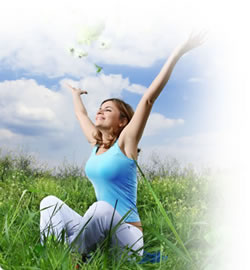 1. Fill out our confidential enquiry form       2. Get recommended practitioners       3. Get great results
Find a Chinese Medicine Doctor

Welcome to Natural Therapy For All, we are the UK's leading website for finding great Chinese Medicine Doctors. We offer a free, no obligation service that provides you with advice from up to 2 different local Chinese Medicine Doctors, and allows you to select the best one. Or if you need help immediately you can request an appointment with a therapist in your area; all you have to do is fill out a simple form. We respect the confidentiality of your personal information and only pass your enquiry on to the chosen Chinese Medicine Doctors.


How we help you choose the best Chinese Medicine Doctor


Find a good Chinese Medicine Doctor tailored to suit your needs is not easy. Here at NaturalTherapyForAll, we help you to find the Chinese Medicine Doctor, who has a proven track record in this field. Every member must be registered with a recognised professional body or must send us their copies of qualifications and references from clients.

What Chinese medicine may help with:


Dermatological: acne, dermatitis, eczema, hair loss, alopecia, psoriasis, vitiligo, herpes, shingles, athlete's foot and other fungal infections, mycosis, urticaria etc.
Internal: asthma, migraine, headache, bronchitis, colitis, cold & flu, diabetes, haemorrhoids, heartburn, high blood pressure, IBS, indigestion, MS, constipation, diarrhea, ulcer, hypogly-caemia, gastritis, hiatus hernia, hypothyroidism etc.
Genito-urinary & reproductive: menopause, infertility, irregular periods, anaemia, miscarriage, endometriosis, discharges, fibroids, ovarian cysts, pelvic pain, vaginitis, PMT, impotence, premature ejaculation, low sperm count, prostate disease, low libido, M.S etc.
General problems & addictions: give up smoking, losing weight, ME, alcoholism, fatigue etc.

Chinese herbal medicine is an herbal system with an unbroken tradition going back to the 3rd century BC. It is originating in China and well accepted in the mainstream of medical care throughout East Asia. Awareness related to Chinese herbal medicine has grown tremendously in western world due to wide media coverage. It is considered an alternative medical system in much of the Western world. Yet throughout its history it has continually developed in response to changing clinical conditions, and has been sustained by research into every aspect of its use. This process continues today with the development of modern medical diagnostic techniques and knowledge.