Bowen Therapy - Find a local Bowen Therapist as recommended by their clients
Feedback for Bowen Therapy:

I am finding the Bowen Therapy is the most effective and efficient hands-on technique I've ever studied. After receiving Bowen treatments, my knee pain has gone away. I fully recommend this therapy!
--Amanda Lifford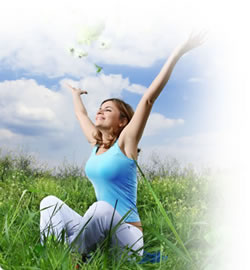 1. Fill out our confidential enquiry form       2. Get recommended practitioners       3. Get great results
Find a Bowen Therapist

Welcome to Natural Therapy For All, we are the UK's leading website for finding great Bowen Therapists. We offer a free, no obligation service that provides you with advice from up to 2 different local Bowen Therapists, and allows you to select the best one. Or if you need help immediately you can request an appointment with a therapist in your area; all you have to do is fill out a simple form. We respect the confidentiality of your personal information and only pass your enquiry on to the chosen Bowen Therapists.


How we help you choose the best Bowen Therapist


Find a good Bowen Therapist tailored to suit your needs is not easy. Here at NaturalTherapyForAll, we help you to find the Bowen Therapist, who has a proven track record in this field. Every member must be registered with a recognised professional body or must send us their copies of qualifications and references from clients.

What Bowen technique may help with:


Musculo-skeletal pain, Respiratory problems, Arthritic Pain, Allergies, Back Pain , Asthma, Bunions, Bronchitis, Carpal Tunnel Syndrome, Hay Fever, Fibromyalgia, Sinusitis, Foot and Ankle Problems, Frozen Shoulder and Pain, Digestive Disorders, Gait Disorders, Bowel Problems, Hammer Toes, Colic, Hamstrings, Constipation, Headaches, Crohn's Disease, Heel Pain, Indigestion, Hernia, Inflexibility, Gynecological problems, Knee and Hip Restrictions, Breast Lumps, Leg Length Discrepancies, Infertility , Migraine, Mastitis, Plantar Fascitis, Premenstrual Syndrome, Pelvic Problems, Polymyalgia,RSI/ OSS, Sciatica, Chronic Fatigue Syndrome, Scoliosis, Shin Splints, Hemorrhoids, Sporting Injuries, Tinnitus, Tennis Elbow

The Bowen Technique is gentle remedial therapy which frees the body to attain its natural balance and promotes healing ability to re-align and balance the body. The Bowen Technique usually lasts up to an hour and frequently results in a deep sense of relaxation, allowing the body to recharge and balance itself.