Alexander Technique - Find a local Alexander Technique Practitioner as recommended by their clients
Feedback for Alexander Technique:

Only one session of Alexander Technique, I found that my back pain has been alleviated.
--Pam

I just want to say your feedback system is brilliant. It gives me confidence to choose a practitioner. Thanks and well done!!
--Mr.Chapman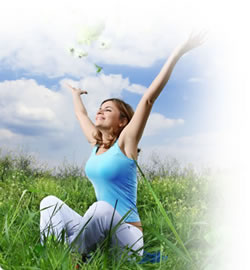 1. Fill out our confidential enquiry form       2. Get recommended practitioners       3. Get great results
Find a Alexander Technique Practitioner

Welcome to Natural Therapy For All, we are the UK's leading website for finding great Alexander Technique Practitioners. We offer a free, no obligation service that provides you with advice from up to 2 different local Alexander Technique Practitioners, and allows you to select the best one. Or if you need help immediately you can request an appointment with a therapist in your area; all you have to do is fill out a simple form. We respect the confidentiality of your personal information and only pass your enquiry on to the chosen Alexander Technique Practitioners.


How we help you choose the best Alexander Technique Practitioner


Find a good Alexander Technique Practitioner tailored to suit your needs is not easy. Here at NaturalTherapyForAll, we help you to find the reputable Alexander Technique Practitioner, who has a proven track record in this field. Every member must be registered with a recognised professional body or must send us their copies of qualifications and references from clients.

Alexander technique can help correct bad posture

Alexander technique can help with back, muscular or joint problems

Alexander technique be applied to music, dancing, acting and singing and public speaking

The Alexander technique is an alternative medicine and educational discipline focusing on bodily coordination, including psychological principles of awareness. The Alexander Technique was developed by an Australian actor, Frederick Matthias Alexander. The Alexander Technique is used to help to teach people about how efficiently and effortlessly they can use their bodies in everyday life.